A place that combines mountain and sea, history and mythology, culture and tradition, entertainment and fun. It is covered by the shadow of the mythical Olympus Mountain, with the highest peak in Greece and the second in the Balkans, Mytikas (2,918m). But it does enjoy the cool of Thermaikos, with golden sand and blue waters.
Ένας τόπος που συνδυάζει βουνό και θάλασσα, ιστορία και μυθολογία, πολιτισμό και παράδοση, ψυχαγωγία και διασκέδαση. Σκεπάζεται από τη σκιά του μυθικού Ολύμπου, με την υψηλότερη κορυφή της Ελλάδας και τη δεύτερη των Βαλκανίων, τον Μύτικα (2.918μ). Απολαμβάνει, όμως, τη δροσιά του Θερμαϊκού, με χρυσαφένιες αμμουδιές και καταγάλανα νερά.
Litochoro, a city built on the slopes of the mythical Mount Olympus, which has a vibrant life, many activities on the mountain and sea and many places of interest to visit.
Important events are held each year as part of the Festival of Olympus – Theater,
Worth seeing /

Αξίζει να δείτε
Olympus National Park Information Center is dedicated to the natural richness and multifaceted uniqueness of the most emblematic mountain of Greece, Mount Olympus, inviting the visitor to take a virtual ascent of Mount Olympus, from the foothills of the mountain to the highest peaks.
The Information Center is located in Litochoro (Prefecture of Pieria, Greece), together with the offices of Olympus National Park Management Agency. The exhibition was put together at the end of 2015, was commissioned by the Goulandris Natural History Museum/Greek Biotope – Wetland Centre, and financed by the NSRF.
Το Κέντρο Πληροφόρησης Εθνικού Δρυμού Ολύμπου είναι αφιερωμένο στον φυσικό πλούτο και στην πολύπλευρη μοναδικότητα του πιο εμβληματικού Βουνού της Ελλάδας, του Ολύμπου, προσκαλώντας τον επισκέπτη σε μία «εικονική ανάβαση» από τους πρόποδες του βουνού ως τις ψηλότερες κορυφές του.
Βρίσκεται στο Λιτόχωρο Πιερίας και αποτελεί την έδρα του Φορέα Διαχείρισης Εθνικού Δρυμού Ολύμπου. O εκθεσιακός χώρος οργανώθηκε το 2015  με ανάθεση στο Μουσείο Γουλανδρή Φυσικής Ιστορίας /Ελληνικό Κέντρο Βιοτόπων Υγροτόπων και χρηματοδοτήθηκε από το ΕΣΠΑ.
Our suggestions   /   Οι προτάσεις μας:

RESTAURANT
COOKED AND GRILLED
LOCAL DISHES
Ag. Nicolaou square
tel. 2352 084282
MELIA
Food, drink and sweets
48, Ag. Nicolaou str.
Greek Tavern – Restaurant
at the entry to Enipeas Canyon
tel. 2352 083111
To Steki
Fast food, Grill, Pizzeria
Delivery
tel. 2352 084422
Near the sea at Gritsa beach
tel. 2352 061246
Tavern grill
" Valsamiko "
38 Ag. Nicolaou str.
tel. 697 794 6060
PLAKA LITOCHOROU
tel.2352 022200
Plaka Litochorou
tel. 694 800 7373

Plaka Litochorou
tel. 2352 022020
Restaurant – Café
tel. 693 248 4868
1.000 m. hight , Olympus Mt.
Café – Bar
Enipeas, Litochoro
tel. 695 544 3823
Outdoor activities
and equipment
Κατάστημα πώλησης εξοπλισμού για υπαίθριες δραστηριότητες
Εξορμήσεις 
Ag. Nicolaou square
ΕΝΟΙΚΙΑΣΗ
ΠΟΔΗΛΑΤΩΝ
SCOOTERS
ΑΥΤΟΚΙΝΗΤΩΝ

_____________
______________
Greek Mountaineering Club
of Litochoro
Ελληνικός Ορειβατικός Σύλλογος
Λιτοχώρου
Horse Riding Club
Litochoro
tel. 693 262 3271
Leptocarya
tel. 2352031901
Neos Panteleimonas
tel. +30-23520-41741
        +30-6942-215980
Dion – Olympus
(in Greek)
Culture, Touring, Gastronomy, Activities
(in English & Greek)
We recommend:
Your accommodation in
Thessaloniki
Photo Gallery
by Magdalene Pougoura
More suggestions   /   Προτείνουμε επίσης:

ΒΟΤΑΝΑ ΟΛΥΜΠΟΣ
OLYMPUS HERBS
2 Eleftherias Sq., Litochoro
tel. 2352 301305
Municipality park, Litochoro
bread and pastries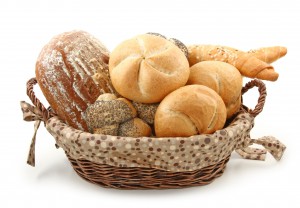 Agias Marinas str., Litochoro
ΓΑΛΑΚΤΟΚΟΜΙΚΑ
CREAMERY
"ΣΤΑΝΗ"
7 Ep. Nic. Kitrous str., Litochoro
tel. 2352081218
104, 106 Ag. Nicolaou str., Litochoro
tel. 2352 021112
25 Koutroumpa str., Litochoro
2352 083999